Originally posted on the Aspiration blog
We have been working at Aspiration on our digital humanitarian and disaster response program for a year and a half. On June 4th and 5th, we hosted our second Humanitarian Technology Festival as an interactive and participatory event for practitioners, students, designers, etc. to gather and contribute to the current state of response. Deep thanks to all the participants, especially those who took notes so others could benefit from what we learned. We played a game, took care with ourselves, and enjoyed the outdoors.
But I do not care about humanitarian or disaster response
We all have enough to worry about without adding in disaster preparedness, even if research points to it being worthwhile (PDF). It is difficult for community groups to know how to prepare for (let alone know how to support in) a crisis. The existing resources are for enterprise-level businesses, or are focused on individual response. There is not much in the way of resources for the groups that Aspiration considers itself in solidarity with. (If you have found some — please do let us know! We would love to point at those resources.)
This challenge came up at both a session at the 2015 Nonprofit Development Summit and at a skill share at California Technology Festival Watsonville. A project started forming around how to be an active organizational participant in crisis response and recovery — without becoming a response or recovery organization. Our dream is that response, recovery, and humanitarian aid will look more like civics than a specialty, and that means embedded capacity in the existing network. Getting started on this path might look like a guide for community groups during a crisis. But a new challenge emerged — I have never been a part of a community group which has responded to a crisis. I have always been outside help.
Moshing the ideas #humtechfest @aspirationtech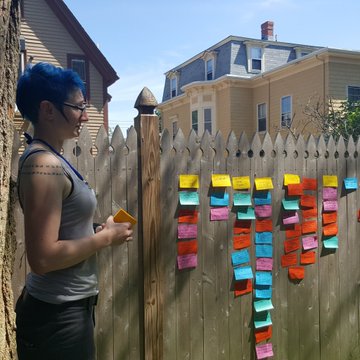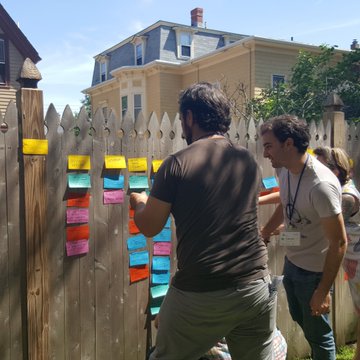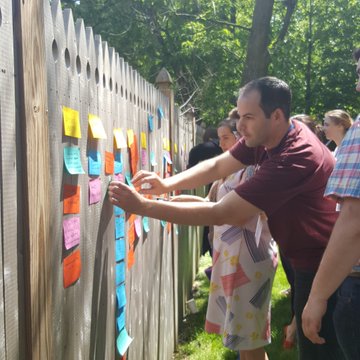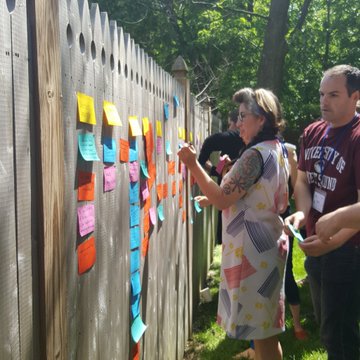 57:04 AM – Jun 4, 2016Twitter Ads info and privacySee HeatherLeson's other Tweets
Together, we know a lot
Palante Tech has been a community group supporting their pre-existing network in crisis, however. During Superstorm Sandy, Palante kept the groups they already served up and running, when possible, as well as providing information about what neighborhoods had what functioning communication infrastructure (and why). They would like to know how to do it better in the future. The Humanitarian Technology Festival (#HumTechFest) was lucky to have Jamila from Palante in attendance, and they led a session about how to better understand and document the needs of community groups in a crisis. Our goal is to come up with a lightweight guide with some suggestions which are manageable to deploy in advance of a crisis, as well as some guidance in how to deal during and after a crisis. The session was also attended by some folk who work with New York City for small business preparedness, an international aid networking person, and a creator of games who is generally interested in response. They talked through the arc of the disaster cycle, faith-based volunteer organizations which activate in response, and the specificity required in interacting with formal organizations.
We still have a lot of questions
Could such a guide document the needs of non-response community groups in such a way to make those needs visible and easy to process in order to get available and needed aid from official response organizations? Better yet, is it possible to do so in a way which will hold those organizations accountable?
What questions would you have about how your organization could be more resilient in times of crisis?
What measures have you already taken to deal with a possible crisis?
What have you done to keep your doors, or the doors of your constituents, open during a crisis?
How do trainings provided by groups like Voluntary Organizations Active in Disaster fit with your needs (or not)?
Send your answers (and questions!) our way. We are excited to build this resource with you, but we cannot do it on our own.
Thank you to the HumTechFest attendees, to Jamila in particular, and to Ken for broaching this topic at CA TechFest Watsonville.