I suppose I owe you fuckers an update, eh?
Well, let's see. I finished up my Final Papers and got both in several hours before they were due. Go me.
I got a nearly perfect score on my American Superhero final.
Now there is just a take-home for Romanian, plus two finals for my Sociology classes. As soon as I'm done on Thursday, Jeremy and I are headed to Texas to visit the Magical Miss Madison.
Other than that, there's just been Axis.
As you all have doubtlessly noticed, we were double-booked for Beer Pong.
Three minutes after Indy Chris, Jeremy, and I walked in, every Greek kid left.
I couldn't imagine why.
Nevertheless, Beer Goth Pong was played.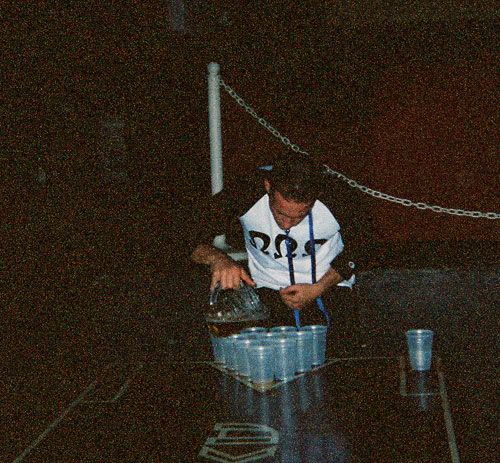 Jeremy, our Pledge, sets it up.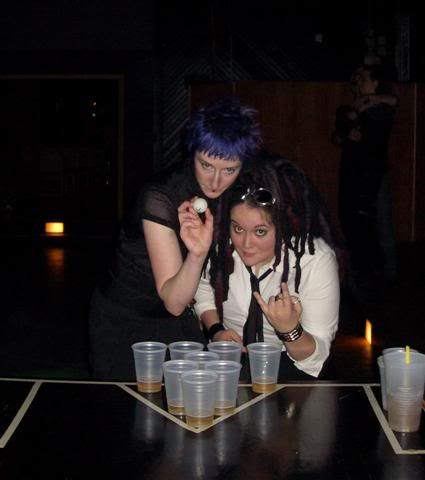 The weird kids take aim.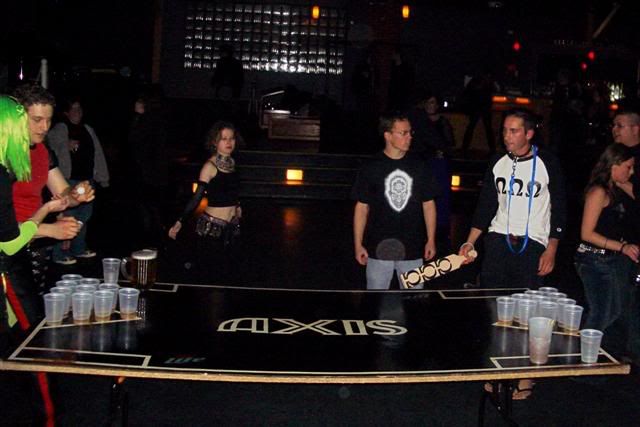 Goth Pong was played.

It was a regular Greek Goth event!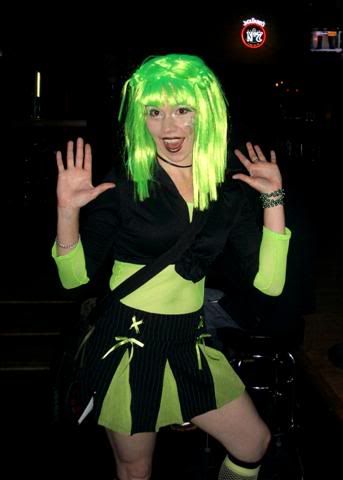 Cheerleaders!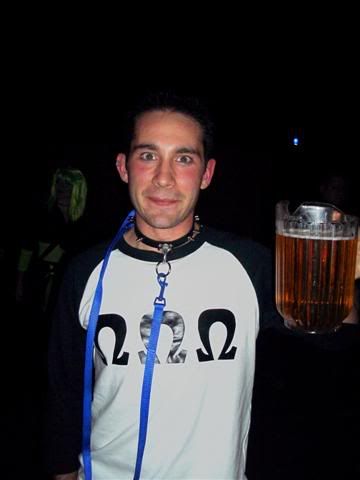 Pledges!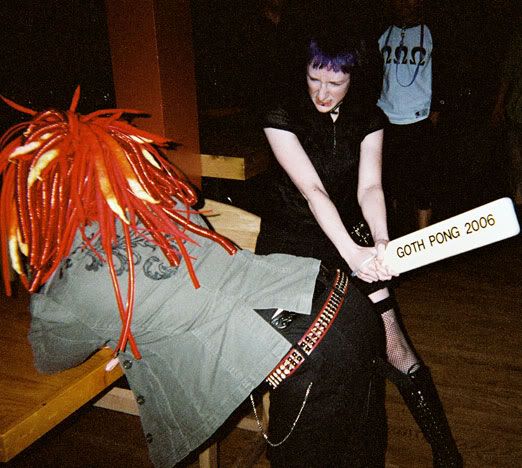 Spankings!

Image heavy
For more Photos, Stories, or BlogSpots, click the links!
Also, last night played Wise and Otherwise with Jarrett, Sarah, V, P, and Jeremy. I'll post the results of that in the DWL Balderdash community sometime soon, maybe tonight, maybe not.
I seem to post an aweful lot about Axis, eh? Ah well.
Met the lovely Alex as well, went to Molly and Sharyn's house-warming party and saw lots of lovely people there.
Jeremy made dinner for Corey, Libby, Heather, and I on Saturday night.
Also, there was lots of sleeping over the weekend. It was lovely.
I guess that's about it.
Summer Session, here I come!