First the good "aaaah!" :
Z'EV is playing at Axis tonight. I'm really looking forward to this.


Z'EV is an American avant-garde performance artist and percussionist who has been performing and recording music since the '60s. While he is somewhat lesser known than the famed old-school industrial acts like Throbbing Gristle, SPK, Monte Cazazza, etc. who were his contemporaries, he is nonetheless a HIGHLY prolific and influential figure both in and beyond the genre, and a stunning performer to boot. He is well known for his own custom sculptures of metal, titanium and PVC plastics which he uses as instruments, and his music/performances could be described as a incorporating a spiritual hybrid of industrial, no wave/punk, dance, ambient, and jazz sensibilities. The guy absolutely must be seen to be believed, and we are extremely fortunate and proud to have him at Axis Of Evil.
And the bad way: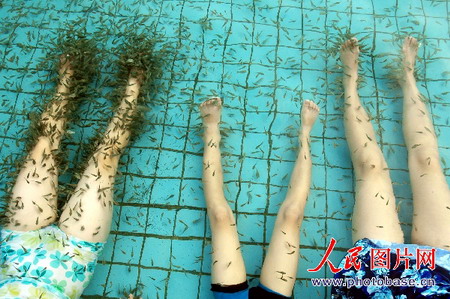 That's not therapy, that's torture, you fools!