Oh man. I forgot that existed.
This one's for you, Chris and Chess
Madison will be in Bloomington on Saturday (I guess that's tomorrow at this time of night). Come visit her. You have my number. One night only, folks.
My feet are still fucked. Oh it hurts so good.
Axis was a success, for all of you who haven't had it rubbed in enough.
The car took a decent amount less than I expected to fix. Still a good chunk of change, but survivable. Here is a picture of my unwashed, vile, love of my life car named Paloma for any of you who may have never seen her:

Next weekend Weekend after next is Stars with Petra. It's going to be bloody awesome. Get to visit fun people in Chicago, too!
And I'm sure most of you have seen this, but while we're doing pictures…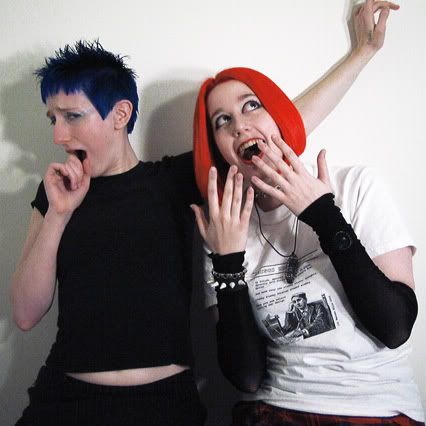 Made my day, that's for sure.
The whole test thing went rather well, I think.
So what do you all do on the internet? What journals do you read? What webcomics do you look at? Etc. I must find new ways to pass the time!